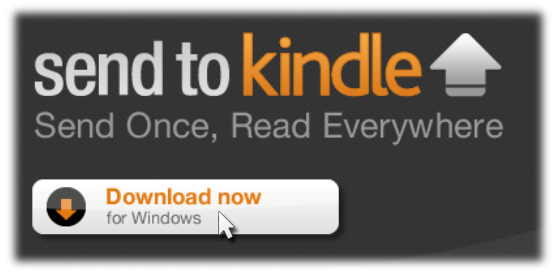 Sending your purchased Delphi eBooks wirelessly to your Kindle device or Cloud library has never been easier with Amazon's excellent Send to Kindle program. Follow these simple steps to install the software on your PC/laptop/Mac and then in future you can wirelessly send your purchased Delphi eBooks hassle free!
If you are using an iPad/iPhone and would prefer to quickly load the eBook to your device, visit our special Apple Device page.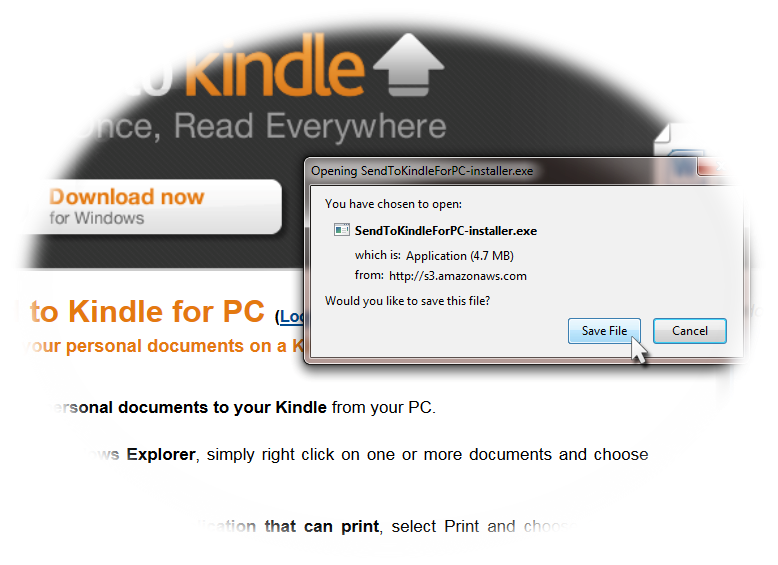 1. Choose which one of the three Send to Kindle programs you want to use from below – for standard Windows PCs and laptops, just use the first link!
Send to Kindle for PC is available to download at www.amazon.com/sendtokindle/pc
Send to Kindle for Mac is available for download at www.amazon.com/sendtokindle/mac
Send to Kindle for Google Chrome is available for download at www.amazon.com/sendtokindle/chrome.
The link will take you to the Amazon website. Click the Download Now tab to save the program to your computer.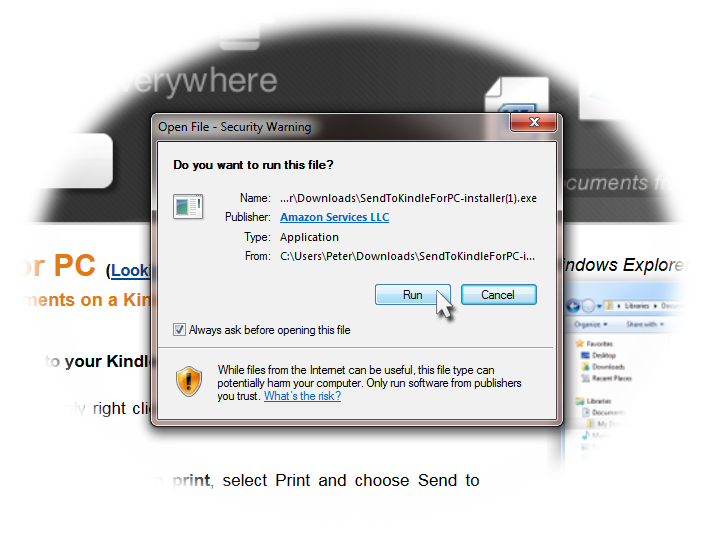 2. Once the installation file has finished downloading, open and run the program. Follow the on screen instructions, allowing the Amazon Kindle software to make changes to your computer.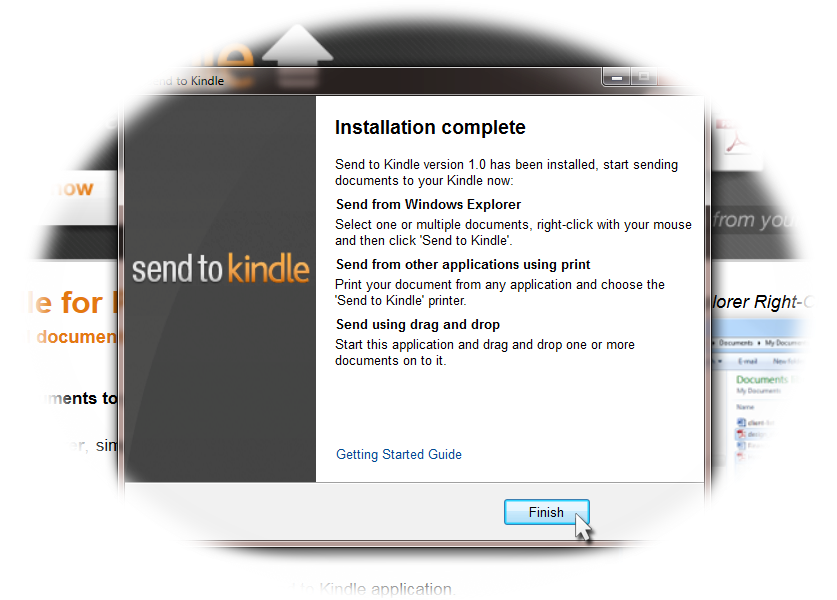 3. When the installation is complete you'll see this message. Read the information and then click Finish. From now on you can send Kindle (.prc and .mobi) files to your Kindle devices or Cloud library. (Please note: currently there is a 50mb file size restriction, therefore some of our larger eBooks will have to be manually copied and pasted on to your Kindle device – see here.)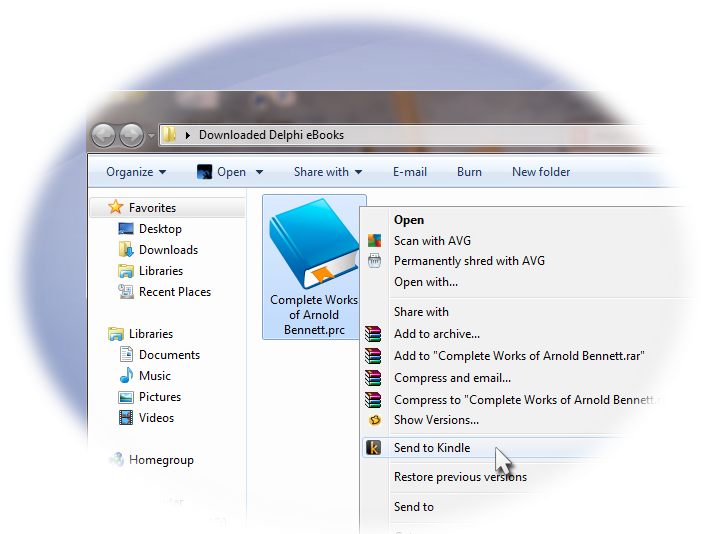 4. So… to send a Delphi eBook you have already purchased from us, go to the downloaded file on your computer… right click on the Kindle eBook (usually a .prc or .mobi file type)… and then you will see a new option on the menu: Send to Kindle. Click this and your eBook will be sent wirelessly to your Kindle and/or Cloud library – you can choose whichever!
Why not give it a try now with some of our FREE eBooks?
Save
Save
Save