We are delighted to present our special Parts Edition. Now you can enjoy individual volumes of your favourite novels and works, carefully edited from our bestselling Main Series titles. When purchasing a Parts Edition there is also the option to purchase the Elite Parts Edition for an additional $1.  The Elite option offers both the Parts Edition of individual eBooks and the original single file edition of that author – taking advantage of both options at a special discount price. Browse the catalogue of Parts Editions here.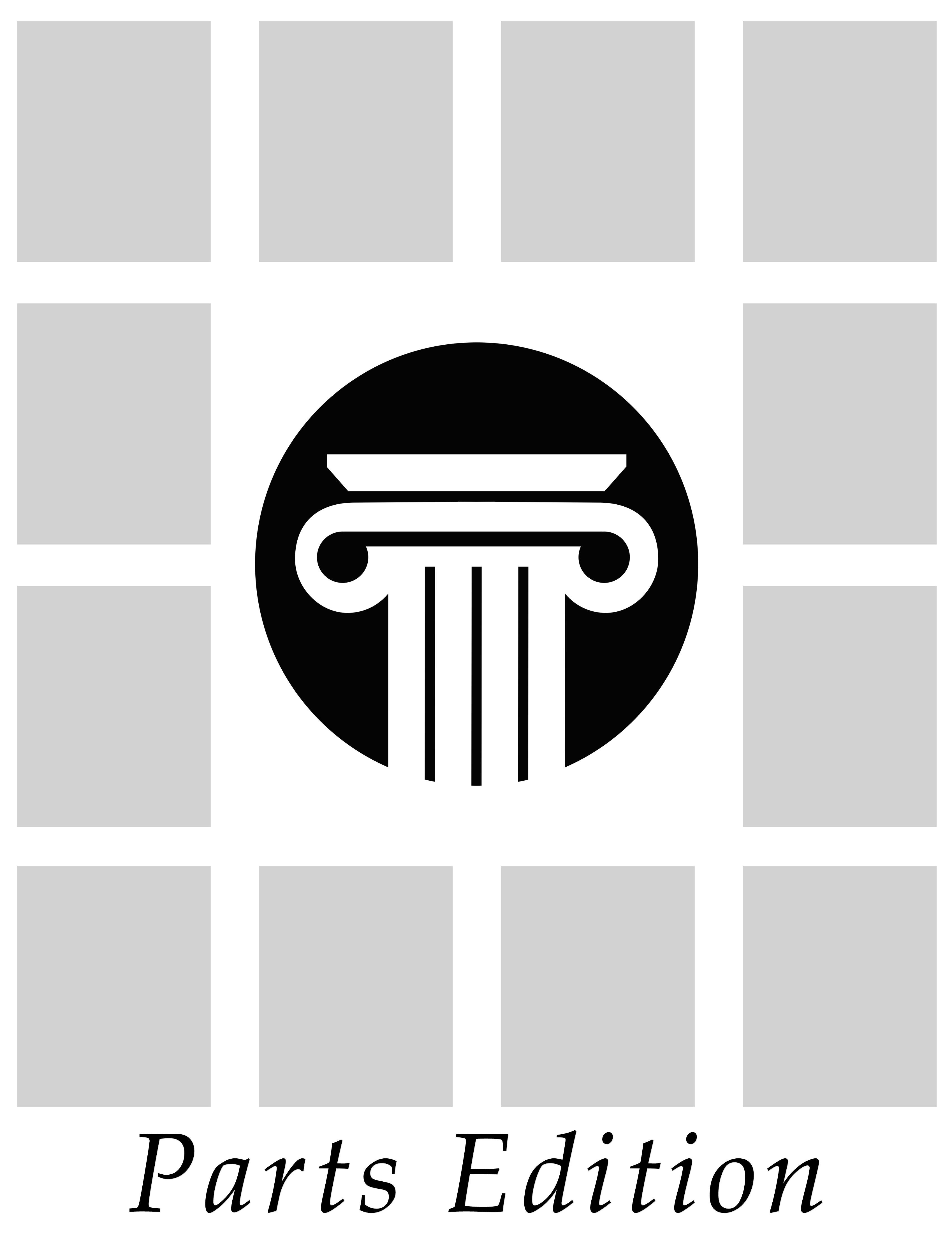 What is a Parts Edition?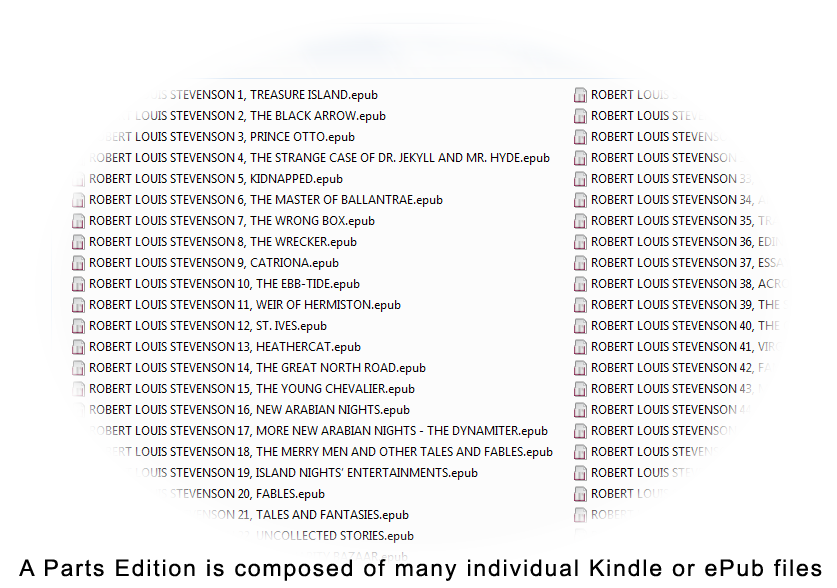 When you buy a Parts Edition, you can download a zip file (folder file) of your chosen author's works, with each novel, play, non-fiction book and more divided into its own special eBook. Alternatively, you can directly download the individual Parts on the My Downloads page, without downloading the zip — just select the Individual download button and choose which ePubs you want to download.  You can access your Parts any time and there are no download restrictions. A complete Parts Edition of an author is only available to purchase from our website.
How will this change eReading for you?  Now, you can read individual novels etc. and know precisely where you are in an eBook.  You will also be able to manage space better on your eReading devices.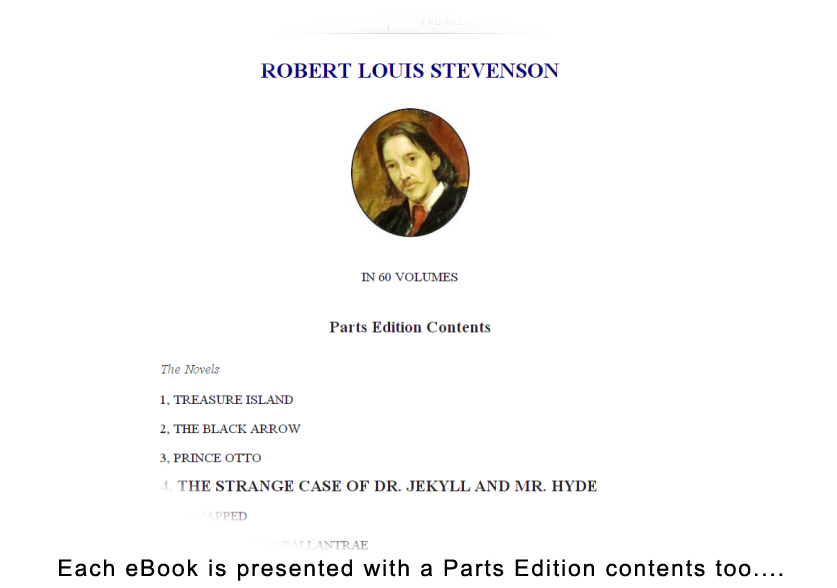 The Parts Edition is available now for all your favourite Main Series authors.  In future, you can choose whether to purchase a Parts Edition or the regular whole file edition from the relevant product pages.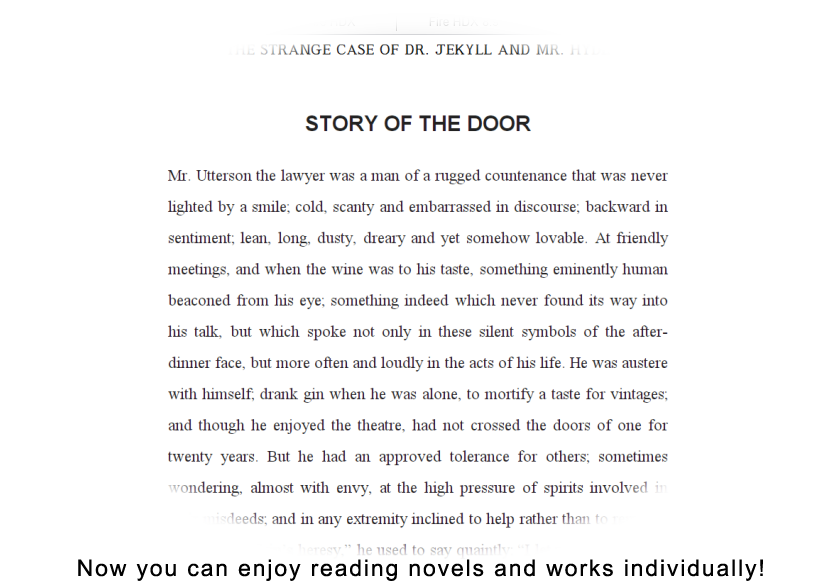 A Free Trial
Currently, we are giving a Parts Edition absolutely free to all past purchasers of the Complete Works of Robert Louis Stevenson.  Check the My Downloads section now to download your free copy of a Parts Edition! Please download the file to your computer or laptop, extract the zip file and enjoy your Parts eBooks.
Free Sample eBooks
A CHRISTMAS CAROL by Charles Dickens (ePub / Kindle)
THE WARDEN by Anthony Trollope (ePub / Kindle)
ANNE OF GREEN GABLES by L. M. Montgomery (ePub / Kindle)
ROMEO AND JULIET by William Shakespeare (ePub / Kindle)
TREASURE ISLAND by Robert Louis Stevenson (ePub / Kindle)
THE HEIR OF REDCLYFFE by Charlotte M. Yonge (ePub / Kindle)
EAST LYNNE by Ellen Wood (ePub / Kindle)
THE PRISONER OF ZENDA by Anthony Hope (ePub / Kindle)
THE BEAUTIFUL AND THE DAMNED by F. Scott Fitzgerald (ePub / Kindle)
AN AMERICAN TRAGEDY by Theodore Dreiser (ePub / Kindle)
THE AMERICAN by Henry James (ePub / Kindle)
ETHAN FROME by Edith Wharton (ePub / Kindle)
THE CLUE by Carolyn Wells (ePub / Kindle)
THE CRIMSON BLIND by Fred M. White (ePub / Kindle)
THE MONK by Matthew Lewis (ePub / Kindle)
Start browsing our Parts Editions here now!
Would you like to see a Parts Edition for some of the other series in our catalogue?  Send us a message and let us know!
Save